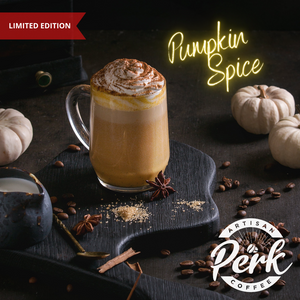 Available NOW!

If magic had a smell it would be pumpkin spice! Take the first sip with your eyes closed! Did you really need another description? Simply delicious!
Cupping Notes: All natural flavoring

Cert/Type: Natural


12 oz - Medium Roast


Perk Artisan Coffee is roasted just hours before being shipped in vacuum-sealed bags to ensure freshness!