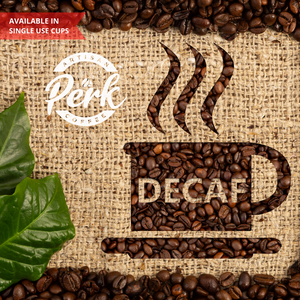 Our choice blend is decaffeinated using pure water to gently remove caffeine from green coffee beans without any lingering chemical residue. A rich treat to be enjoyed any time of the day!

Cupping Notes: Caramel, smooth, citrus.

Cert/Type: Organic, Swiss Water.

12 oz – Medium Roast

NEW! Now also available: Single Use Cups (12 count single-cups per bag)



Perk Artisan Coffee is roasted just hours before being shipped in vacuum-sealed bags to ensure freshness!