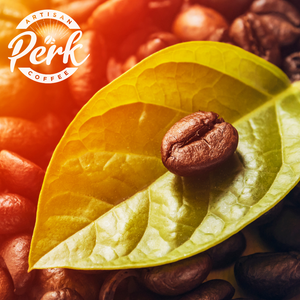 Rare Kintamani Volcanic Coffee Beans


Take the first sip with your eyes closed and you'll feel the island breeze. Yeah, it's that good! This exotic coffee has full body taste with dark chocolate, molasses and brown sugar overtones.
12 oz - Dark Roast Blend

Perk Artisan Coffee is roasted just hours before being shipped in vacuum-sealed bags to ensure freshness!