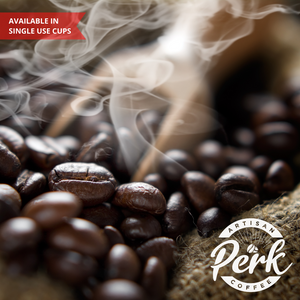 Hand Selected Master Specialty Blend
If your blood type is coffee you're going to love this one. A meticulous blend of coffee from around the world that will satisfy every Espresso lover's craving. Simply delicious.
12 oz - Dark Roast Blend
NEW! Now also available: Single Use Cups (12 count single-cups per bag)


Perk Artisan Coffee is roasted just hours before being shipped in vacuum-sealed bags to ensure freshness!