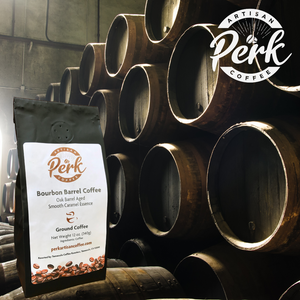 Oak Barrel Aged Smooth Caramel Essence
When someone says maybe you shouldn't have that third cup tell them you don't need that kind of negativity in your life. Rich complex flavor with the aroma of charred oak and caramel.

12 oz - Medium Roast


Perk Artisan Coffee is roasted just hours before being shipped in vacuum-sealed bags to ensure freshness!